So last year I bought
this double-breasted coat
from H&M store in Chicago. The pink they had in store was a rather bright bubblegum pink which I hate so I chose the caramel (they call it beige). Then!!! Last month I went to H&M store in Madison and they have the coat in
dusty light pink
!!! But I couldn't justify owning two coats of the same design so I didn't get it.
Instead I went home and started looking for the perfect pink coat online. Winter is coming to an end so many winter outerwears are on clearance, but sadly most in my size were already out of stock. Came across this Ann Taylor in XS on ThredUp so I quickly grabbed it.
Hover over the photo above and an arrow will appear, click on it to see next photos
Full view of my second-hand Ann Taylor pink coat from ThredUp!
Hover
over the photo above
and an arrow will appear, click on it to see next photos.
Original retail price was like $228 but I got it for $37.
WSK and Dom aren't fond because of the loose fit and un-waisted design. But I love the fabric and color so much I just couldn't bring myself to return it. Then I removed the flaps of pockets and used the fabric to modify the buttons. I am now completely in love with the it 😍
Last photo is the original look of the coat. (look for the > button on the right side)
I know my backpack didn't match the whole outfit, and I know this outfit was actually quite basic and muted, dressing like this still made me feel like I was attending Paris fashion week 😅 because the majority of students on our campus lack fashion consciousness... You only see international Asian students especially those fu er dai (rich second-generation kids from China) dressing like this to classes. Covered in branded items like they're going to model for Vogue 😒 The rest of the crowd, even girls with full make-up and strong contour game as if they are going clubbing after class, typically wear yoga pants/sweatpants, sweater/sweatshirts and down jackets/parkas 😐
Last semester I had a class in the UW hospital building and a professor of UK origin commented that it's very easy to distinguish researchers from physicians and hospital staffs, because researchers, especially graduate students, "dress like they just climb out from a dumpster" 😂 lol excuse me we have to work in the lab why you expect us to dress fashionably 😑 Not practical and no point la no one to impress.
Admittedly, I've been following dumpster dress code since I started my full-time position in lab 😶
Which was why when I occasionally dress like this I feel like I can be a fashion blogger already 😂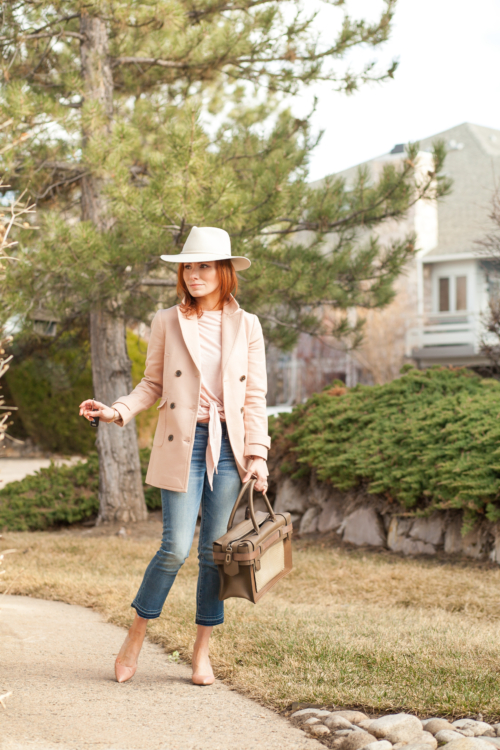 Check out more photos
here
.