See the reflection of the fluorescence lamps up there? This is a picture taken around 6am when I was staying up in the library to study like 2 weeks ago.
Never in my life have I studied as hard as I was after I came to this school. I don't want to brag about how hardcore I torture myself with studies. But seriously, it's not even 2 weeks after my last paper, I am enjoying my holidays, having sufficient sleep, having the fun I have missed out the last few months and I fucking deserve to have at least a few completely free of academics stuff and this dude told me,
"Go and study... you should at least study a bit lah..."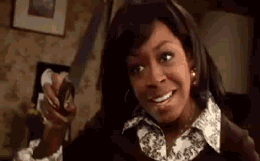 And there was also another dude, who went

"How's your grades? Tell me your grade lah! I can tell you mine. Never mind lemme me check it myself" and went onto my laptop trying to log in my student account.
I can't believe I am saying this but really, whatever grades I got, as long as I passed I'd be happy because I have been working my ass off through this academic crisis I faced. I am okay if people ask about my results. But when I refuse to answer you, it means I want to keep it to my self, so be more considerate, especially if you're the type who don't have to study much but still get flying grades (I used to belong to this group of people, I think I am just taking a little longer to adapt).
Anyway the break has been lovely so far
♥
I will keep up the gratefulness! Will be going to lab again later this afternoon. Goodnight :)
xoxo